As it turns out, a vast majority of the baby costumes out there are of food stuffs. This alarms me as I believe it may lead to a baby eating crisis.
This baby is being slowly digested by a silver back gorilla.
Sweet jesus!
I won't even say what the wig looks like, but you all know what I'm thinking.
Caution: Sitting on baby may release humorous fart noises.
Caption should read "I'm rich BIATCH!"
Peas in a pod costume... Which brings to mind that old sci-fi movie "The Pod People" *shudder*
This is supposed to be a child's Chewbacca costume.
Unfortunately, this baby has grown a second head. Even more unfortunate, it is a dog's head.
Baby hates Batman.
There is something appealing about this one...
Teach them young.
Why, this is very odd..
Stop the wrongness!
Supposed to be sebastian from The Little Mermaid.
We were hoping it would be a boy so we could do this...
Ahhhh!
Whoever did this is sweet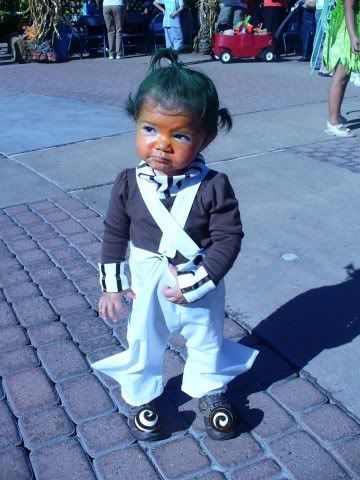 This baby's home planet was destroyed and now they are looking for a new species to serve as incubators for their young.
Feel free to add your own in the comments.
Sometimes I feel really bad for babies.